Did everyone have a good holiday? Mine was relaxing…or as relaxing as it can be when you're dealing with back to back deadlines and working on three different books at the same time.
Needless to say, I didn't get as much reading done this month, and a lot of it was re-reading. In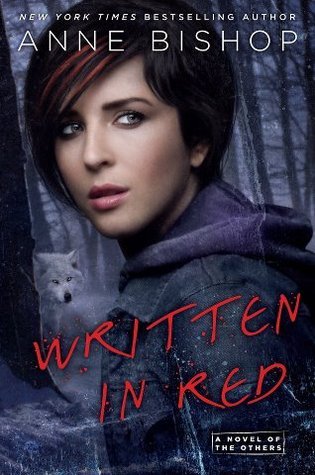 anticipation of Marked in Flesh, I decided to re-read the previous three books in Anne Bishop's Others series. Which may or may have not been a mistake, because just like the first time around, they sucked me in and I really didn't want to stop reading to get some work done. And because I wasn't racing through them to find out what happened next, I was able to appreciate just how Bishop is building the relationship between Simon and Meg – and how utterly screwed the humans will likely be by the end of this series.
I also started a re-read of Twelve Kings in Sharakhai by Bradley P. Beaulieu, and it's still gorgeous and complex and wildly entertaining. Fantasy, especially high fantasy, isn't normally my bag, baby, but this book makes me want to try more fantasy.
I did read a couple of new books this month. First up was Keri Arthur's City of Light. Tig is a déchet, a humanoid combination of vampire and shifter (in her case, white tiger). Designed for a specific purpose, she's outlived her usefulness and spends her days hiding in an old military base, her only company the hundreds of ghosts left behind after the war ended. When she saves a young girl and her ranger companion from an impending vampire attack, Tig finds herself in the middle of a much bigger problem.
City of Light was one of those books that you really have to stick with in order to get the pay off, which kind of sucks. The first third is slow and a bit confusing. The world building is cumbersome and I felt lost a lot of the time, which is never good. Part of Tig's characterization is she was designed as a seductress, but now that the war is over, that just means she's wildly attracted to certain people at inopportune times…and then she decides to act on it. Think sex scenes that don't feel fully integrated into the story. Eventually, though, Arthur finds her groove, and the second half of the story is much, much better – and the ending is harsh and more than a little heartbreaking. If you can make it through the first third or so, it's a worthwhile read, and I'm looking forward to the next book in the series.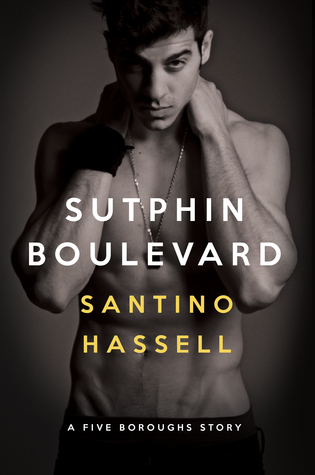 Santino Hassell's Sutphin Boulevard was definitely one of the better romances I've read this year, and it was a bit of a step outside my usual reading box (and that's saying something, since I'll ready most anything). Michael Rodriguez is falling apart and in denial about it. He drinks too much, worries too much, and doesn't care about the things he should – like his job. The one bright spot in his life is his best friend Nunzio, but even that's not quite enough. Not since the night they got wasted and slid past the line of friendship they've carefully held for twenty years.
Despite Michael's problems (and they are Problems, with a capital P), Sutphin Boulevard wasn't the total downer I expected. Each issue is given the gravity and thoughtfulness it's due, and by the end, I was absolutely certain that Michael and Nunzio would work, and work hard, to stay together (though I did want to shake Mikey several times for not seeing what was right under his fuckin' nose!). And Hassell did something I've rarely experienced – he made me want to read the second book in the series after a single scene. Book two features Michael's brother Raymond and Michael's coworker David, and I can't wait to read it.
I'm going to try not to do so much re-reading next month. I got a couple new books for Christmas that I can't wait to dive into, and I really need to get back to my TBR jar. What did you read this month?
Copy of City of Light provided by the publisher.