What would Valentine's Day be without kissing stories?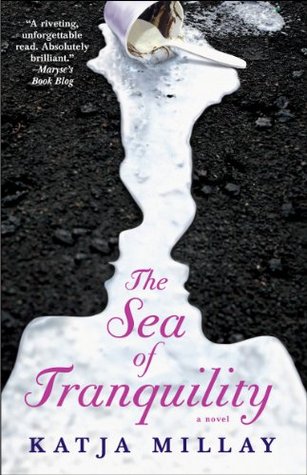 I was poking around on Goodreads a while ago and stumbled across Lady Lioness' review of The Sea of Tranquility by Katja Millay. Nastya has two goals at the start of the school year: get through high school and exact revenge on the boy who ruined her life. When her path crosses Josh's, her goals grow fuzzier the more time she spends with him. To paraphrase Lady Lioness, I am so glad I drank the Kool-Aid (I read this over a year ago and it's still reverberating through me. It was that good). While this book has its fair share of angst, it's integral to the story. Tranquility isn't what I'd think of as a typical romance, but it proves how powerful love can be.
Seriously. If you duck out on the rest of this blog post to go read that book right now, I will consider that a job well done. Here, I'll even make it easy for you.
Don't want angst? How about Dirty Rowdy Thing by Christina Lauren? Harlow and Finn both have reasons for needing a serious distraction from their every day lives, and with Finn in town on business, they've got Distraction with a capital D. I raved about this book last month, and I'll probably rave about it again at some point. New Adult romance with minimal angst – or at least, understandable angst. While it's the second book in the Wild Seasons series, I didn't read the first one (Sweet Filthy Boy), but I didn't feel lost.
If you like your romance between adults and not college-age kids, I'd give Vivian Arend's One Sexy Ride a try. Janey's chased after Len for years, and I do mean chased. She's been upfront about what she wants from him for a while. When Len finds out Janey's leaving town for good, he tosses out all his reasons for keeping people at a distance and goes after her with a vengeance. But that doesn't mean his demons have been banished, and when they sneak back in, it threatens to sour their relationship. Len's quiet self-assurance make his doubts that much more powerful, and the dynamic between Len and Janey was a fabulous give and take – and plenty sexy. If you haven't picked up an Arend book before, this would be an excellent introduction to her writing. Plus, sexy. Lots of sexy. You're reading this post for the sexy, aren't you?
There were a couple of books in Lorelei James' Rough Riders series that were a bit excessive on
the sexy, but Redneck Romeo was not one of them. In fact, after Sierra and Boone's story (which she hasn't written yet, dammit) it's my favorite in the series. Dalton's done nothing but hurt Rory for years, but when he's forced back to town to deal with family issues, he decides it's his chance to make it up to Rory and prove to her they're meant to be together. Rory, on the other hand, has no intention of forgiving Dalton. She will, however, use him until they burn each other out or her animosity toward him boils over. There's a reason Dalton's story is the second to last one in the series – he needed time to grow up, and he's definitely grown up. Not once does he lay the blame for his actions at someone else's feet, and what he does to show Rory how much he loves her will have you making kissy faces and go all swoon-y.
Hey, look! I made it through a kissy book post without mentioning any of my go-to authors! I'm broadening my romance horizons 🙂 Happy Valentine's Day, and don't eat too much sugar.